Ultimate Autoresponder System
Are You Paying Hundreds … Even Thousands For Your Autoresponder? You've no choice, do you? You'd need it to build your lists – your most important online asset. But what if you can set up your own tier-1 autoresponder … and it's literally FREE?!
BREAKTHROUGH : With this new email marketing solution, you'll be able to build a super profitable list fast without having to spend money on an email autoresponder like Aweber or GetResponse … or expensive landing page software like Leadpages or ClickFunnels EVER AGAIN …
Fellow List Builder,
If you want to start generating $100's even $1,000's of dollars each time you send an email …
… without having to be bogged down by monthly recurring fees for email autoresponder & landing page software that eat away your savings, cut your profits and sabotage your list building success …
Then guess what?
Your dream has finally come true today.
Because for the first time ever, I'm going to show you how to set up your own ultimate autoresponder system & start building a profitable list …
Without having to worry about paying ANY kind of fees ever again!
Super Profitable
If you're using an email autoresponder like Aweber, GetResponse and MailChimp that charge you nagging fees every single month…
Then believe me, I can understand your frustration.
You just wish these monthly fees would go away for good!
And to make matters worse…
The bigger your list grows, the greater the fees you're forced to pay every month just to continue using the email autoresponder.
I mean, let's take a look at Aweber's escalating pricing, for example …
When you're just starting out with a small list, you're paying $19 per month even though you may not be making much money (or any money at all) with your list.
And once your list grows to a decent size of 2500 or more subscribers, you're immediately staring at $49 … $69 … $149 in monthly recurring fees!
But It Doesn't End There
Because if you're like most email marketers, an autoresponder isn't the only thing you need to spend money on.
Nope, there's more …
What about your squeeze pages?
Chances are, you've to pay a web designer every time you want to create these landing pages … and the cost can add up FAST.
Or, you may choose to use a landing page software like Leadpages, Instapage or ClickFunnels, which once again adds to your monthly expenses.
Ouch!
If only all these hefty fees didn't exist, right?
Imagine how much faster you can build your email list … if you could instead invest all that money on more important things like marketing, solo ads, outsourcing, and even product creation.
Think about how much more profits you'll get to keep … if you no longer had to pay for these expensive software that charge you monthly.
Probably Hundreds and Thousands Of Dollars Every Year
The good news is …
Now you can keep 100% of the profits you make as your list grows.
That's because with this new email marketing solution, you'll no longer have to spend money on :
Aweber …
GetResponse …
MailChimp …
Or any of the other email autoresponder companies that bill you monthly.
And because this new solution not only shows you how to easily setup your own email autoresponder, but also a powerful landing and squeeze page builder, you can set up beautiful high-converting squeeze pages and optin forms without having to rely on :
Leadpages …
Instapage …
ClickFunnels …
Or any of the other expensive landing page software ever again!
How I Developed This "All-In-One"
Email Marketing Solution
Hi there, my name is William Tan …
And I'm a digital marketing trainer and web developer.
You see, over the years of teaching people how to build their ecommerce sites with email marketing, I found one big problem that kept coming up again and again.
What was the problem?
My students quickly found themselves having to spend money on an email autoresponder, landing page software, outsourcing and so on, just to get started with list building.
And I believe most list builders face the same problem too …
They are immediately burdened with fees (which many cannot afford) because there was no other way!
And what's worse, with each passing month, these expenses continue to drain their savings.
It's no wonder many ambitious marketers give up on list building before they can even begin to experience success.
Can you relate?
So I Wanted To Tear Down
This "Barrier" For Good
Today, after a year of testing & development …
I'm happy to say that I've finally discovered the perfect list building & email marketing solution that eliminates ALL costs.
It turned out to be so successful, that I closed my Aweber and GetResponse accounts during this period of time, and I now build and manage my email lists purely with this brand new solution.
In fact, my marketing clients are paying me up to $1,000 to set up this system for them.
Why?
Because, like many marketers and businesses, they are sick and tired of paying hundreds of dollars, month after month, on unnecessary list building expenses!
And they want a better, more affordable solution.
If you, too, don't want to be tied down by monthly recurring fees …
… and you wish you could have full access to a top-tier email autoresponder and landing page builder at virtually NO cost …
Then I'm proud to announce …
The Ultimate
Autoresponder System (UAS)
List Building, Email Marketing & Landing Page
Creator All-in-One … Without Any Fee!
The Ultimate Autoresponder System (UAS) is a step-by-step E-COURSE (with detailed screenshots) that shows you how to setup the ideal autoresponder and email marketing system.
You will get everything you need … including 2 PREMIUM PLUGINS AS BONUSES, which means you won't need to spend an extra single cent.
Once done, you will not need Leadpages, Instapage and ClickFunnels …
Because you can create world class, high-converting optin forms, squeeze pages and landing pages WITHOUT the high recurring fees.
With the Ultimate Autoresponder System (UAS), you get a complete LIST BUILDING, EMAIL MARKETING and LANDING PAGE builder all-in-one.
Which means UAS is the only email marketing system you will ever need to build a hugely profitable list.
It features :
NO monthly recurring fees for autoresponder or landing page software ever again
Top-notch email autoresponder on par with tier-1 autoresponders like Aweber, GetResponse and MailChimp
Easily create, send and track email campaigns
Create unlimited lists and store unlimited subscribers
Drag & drop features, reporting tools, user-friendly dashboard
Easy to use and edit templates
Highly customisable visually stunning landing pages, beautiful forms, flexible optin forms including 2-step lightbox, full-screen pop up, header ribbon, inline, slide-in, widget and more
Full control and ownership of the autoresponder – No risk of account suspension
Send hundreds of thousands of emails free
Powerful tools to setup high-converting squeeze pages in ANY niche in just minutes
Advance targeting, A/B split-testing feature and full analytics
And much, MUCH more!
Best part?
Since Ultimate Autoresponder System is "ALL IN ONE", it is perfect for new list builders as well as experienced email marketers who are looking to migrate their current lists to a much more affordable and just-as (or even more) powerful solution.
Create Profitable Funnels With The
Ultimate Autoresponder System Today
Now, I know you can't wait to see UAS in action.
So take a look at the complete list building & email marketing solution you'll get with UAS today :
Whether you're an internet marketer building and monetizing an email list with your own products and services …
Or you're a business owner collecting and converting leads …
Or even an affiliate marketer who wants to generate daily commissions with an email autoresponder series ….
Then you'll find Ultimate Autoresponder System has EVERYTHING … you need to run your profitable, sustainable, scalable online business.
But Wait, There's More …
Because I want UAS members to be the most successful email marketers on the planet, you'll also get an exclusive Part 2 – "Using the Ultimate Autoresponder System Like a PRO" that reveals the best email marketing tips, techniques and strategies today.
This will enable you to write emails that get opened, read and click-through …
And get subscribers buying from you over and over again!
More importantly, as your list grows, this step-by-step guide serves as an important reference to generating hundreds and thousands of dollars each time you send out an email.
PLUS … 
Since the Ultimate Autoresponder System is a powerful E-COURSE (not a rigid ebook!), you'll get UPDATES of the latest list building secrets to ensure you're always ahead of the game!
This will allow you to dominate your niche, maximize your profits, and save you thousands of dollars on email marketing courses over the coming years.
In other words, now you'll be able to build a "lifestyle business" that can provide you and your family with a truly comfortable lifestyle.
And, you'll never have to end up like most other internet marketers who continue to wander the internet marketing jungle …
… ultimately going nowhere and achieving nothing …
In fact, I'm so confident you'll find UAS indispensible that I'm going to shoulder all the risk for you with a 100% money back guarantee.
Your 60 Day
"Best List Building System Ever"
Money Back Guarantee
When you get your Ultimate Autoresponder System today, your satisfaction is 100% guaranteed.
You must begin to experience the most profitable way to do list building and email marketing, and you must be thrilled with NOT having to pay any monthly fees ever again!
You will also be able to grow a huge email list in whichever niche you're pursuing, and make 5x … 10x … 20x your investment in Ultimate Autoresponder System during these 60 days …
Or you may get a full refund – No question asked.
Plus …
If you're already signed up to autoresponders like Aweber, GetResponse and MailChimp, or landing page software like Leadpages, Instapage and ClickFunnels, then consider this as the perfect opportunity for you to make the switch and start saving up big time!
All you have to do is simple :
Just export your subscriber lists to Ultimate Autoresponder System, and you are ready to ROCK!
And if for any reason you're not thrilled with the results, then you're also backed by a 100% no-risk money back guarantee.
Now You've No Excuse to Start Building a
Hugely Profitable List
So here's the thing :
Why spend hundreds even thousands of dollars every year on email autoresponder and landing page software fees …
… when now you don't have to?
If you've always wanted to start building a cash-churning email list …
With cutting-edge technology to set up high converting optin forms and squeeze pages in just minutes …
With a world class email autoresponder that you 100% own (with no risk of ever getting suspended) …
And without ever having to pay expensive monthly fees ever again …
Then the Ultimate Autoresponder System (UAS) will change the way you do email marketing.
Start building your profitable list today, and never look back!
Just click on the button below to get The Ultimate Autoresponder System E-COURSE now!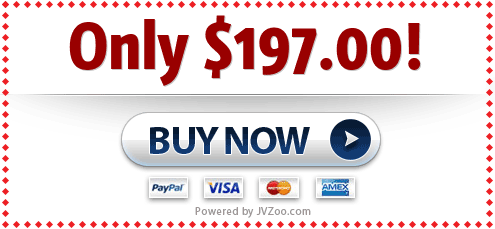 William Tan, Creator of the Ultimate Autoresponder System 
P.S. Remember, the Ultimate Autoresponder System E-COURSE comes with a 60 day full money back guarantee, so you've everything to gain, and absolutely nothing to lose.
P.P.S. UAS is meant to be set up in WordPress sites only